Hormones and Beyond for
21st Century Wellness Medicine
7th Annual Academic Summit
Breakthroughs in Brain Health
Hormone expert, Neil Rouzier, MD, will address several exciting articles about the emerging
research related to AD treatment such as:
How exercise and estrogen relate to dementia.
The multifactorial root causes of dementia.
How insulin resistance relates to dementia.
How the "wrong" tau protein contributes to dementia.
Ken Sharlin, MD, is a traditional Neurologist trained in hormones and functional medicine. His
functional medicine background allows him to apply a multi-dimensional approach to the
treatment of dementia, rather than the traditional approach that only treats dementia's
symptoms. Ken will address several key topics related to dementia such as:
The seven biological systems that affect brain health and dementia that you have
probably never heard of.
The role of the glymphatic system, the brain's waste clearance system, and dementia.
The importance of an intact blood-brain barrier and a "leaky brain."
Bringing Dr. Rouzier's hormone expertise as it relates to dementia paired with Dr. Sharlin's
treatment toolkit will ensure that all attendees are well positioned to prevent and improve patient
outcomes in a variety of areas, including dementia.
Third, we'll discuss the latest research to support the therapeutic use of Human Growth
Hormone (HGH).
The regulatory environment for providers continues to be a high priority for this community, and
what better arena to bring up relevant issues and concerns? In this part of the course, we'll do
case studies with Keith Nichols, MD, on patient documentation and medical board auditing.
We'll follow this with a lecture from legal expert, Rick Collins, on navigating the current
regulatory environment.
Last but not least, Dr. Pang will be giving a prostate cancer update, and special guest faculty,
Dipnarine Maharaj, MD, will explore the importance of a healthy immune system in our fight
against illness. He does this by taking a personalized approach, using three decades of
experience with advanced stem cell treatment and his in-depth understanding of blood and
immune disorders to maximize the health and effectiveness of the body's natural defense system.

In Person and/or Virtual Attendance
This event is offered in-person and/or virtually. You can choose what you prefer during the registration process.
Educational Materials
You can also choose if you would like printed educational materials. If you choose printed materials, this will be sent to the address you indicate at checkout.
Recordings
We will also post a recording for each day that same evening. The recording will be available until two weeks after the event to re-watch or catch up on anything you may have missed, but it will not be available after this time, so be sure to watch while it's still there!

Friday
Registration
7:00 – 8:00 a.m.

Opening Remarks
Neal Rouzier, MD
8:00 – 9:00 a.m.
Guest Speaker: Neal Rouzier, MD
Alzheimer's Disease: Pathophysiology, Risks, Causes, and Prediction
● Ways to improve microglia dysfunction induced by inflammation.
● Warning signs of AD in its earliest stages before the full-blown disease manifests (don't
wait for the house to burn down before trying to put out the fire!)
● How to diagnose pre-AD.
● Discussion of the two different types of AD and its four different stages.

Alzheimer's Disease (AD) and its treatment is a controversial subject among medical
professionals. During this portion of the summit, we will apply critical thinking and
research to address the following questions:
● Is it really the beta-amyloid protein that is the cause of dementia or is it an adaptive
innocent bystander of a different disease process? If it is the former, then why do some
patients with significant build-up of beta-amyloid plaque not get AD?
● Could tauopathy be the real pathology behind AD that incrementally increases the
deposition of beta-amyloid protein? If so, is neuro-inflammation the source of the
tauopathy?.
● Is it the insulin resistance (IR) induced microglial dysfunction that prevents the clearing
of the tauopathy that then prevents clearing of the neuro-fibrillary tangles and beta-
amyloid protein?
● If all of these factors contribute to the development and progression of dementia, then
what is the true cause of AD?
● What to do with APOE ε4.
● What is the work-up for AD? How much money should be spent testing for AD?
● Review the most common cause of AD
● The viewpoint of Alzheimer's Disease as "type 3 diabetes" and a direct result of both
insulin resistance and hyperinsulinemia , including a literature review on how to resolve
both.
● A quick review of why there is a continual increase in risk of CVD, DM, NAFLD,
NAFPD, AD, vascular dementia, and cancer. Can't we see the elephant in the room?

9:00 – 9:15 a.m.
Question and Answer

9:15 – 10:15 a.m.
Guest Speaker: Neal Rouzier, MD

How Not to Treat Alzheimer's Disease (Despite FDA-Approval of Aducanumab)
● Side effects, problems, complications, and restrictions of aducanumab. For example, no
hormone causes brain swelling or intracranial hemorrhage as does aducanumab.
● How to treat Alzheimer's Disease based on EBM.
● Connecting the dots, as the disease is multifactorial (let's see the elephant in the room!)
● Why hormones hold the key for treating and reversing type 2 diabetes and type 3 diabetes
which are the greatest risk factors for AD.
● How to increase the risk of AD. Rather, what drugs do we prescribe to patients that
increase the risk of AD?

10:15 – 10:30 a.m.
Question and Answer

10:30 – 10:45 a.m. BREAK

10:45 – 11:45 a.m.
Guest Speaker – Neal Rouzier, MD
Estrogen Deficiency/Deprivation & Alzheimer's Disease/Vascular Dementia (VD)
● Review a plethora of data demonstrating how E2 reverses the multifactorial pathology of
AD and VD.
● Review SPECT scan results of BHRT in contrast to SHRT.
● Review the best, most recent study on HRT and AD, including which hormones work the
best and which ones don't.
● Review what types of HRT work the best and which ones don't.
● "The window of opportunity" for HRT fallacy. Is there really a window of opportunity
for HRT?
● The best type of doctor/specialist to prevent and treat AD in women? Who understands it
the best?

11:45 – 12:00 Noon
Question and Answer

12:00 – 1:15 p.m. LUNCH

1:15 – 2:15 p.m.
Guest Speaker – Ken Sharlin MD
21st Century Neuroscience: The Brain and Brain Health
The evidenced-based scientific foundation for the clinical application of the principles you will
learn in Part 2 of my lectures.
● Current paradigm of disease-centered medicine, advantages, and disadvantages.
● Review patient-centered models as an alternative therapeutic strategy in chronic disease
management as well as neurological health and disease.
● Discuss the normal process of the aging brain which creates inherent limitations with a
lifestyle-only approach.
● Additional considerations around hormone changes with age and how this affects the
brain and cellular senescence.

2:15 – 3:00 p.m.
Guest Speaker – Herman Pang, MD
Prostate Cancer Case Study Update

3:00 – 3:15 p.m. – BREAK

3:15 – 5:15 p.m.
Guest Speaker – Dipnarine Maharaj, MD
Solutions for Aging of the Immune System and the Associated Diseases
Followed by Q & A
5:15 – 5:30 pm
Question and Answer
Saturday
Registration
7:00 – 8:00 a.m.
8:00 – 9:00 a.m.
Guest Speaker – Neal Rouzier, MD
Alzheimer's Dementia & The Role of Hormones
● Why Aducanumab (Aduhelm) doesn't hold a candle to E2 for prevention, reversal of
disease, and clinical improvement of both AD and VD based on the literature.
● An evidenced-based review on how to prevent AD, treat, and reverse AD that no one
knows or understands.
● Why hundreds of studies demonstrating prevention and reversal of dementia with
hormones are ignored in favor of monoclonal antibodies, which are not proven effective
and why they are not effective. Review of the generous, impressive data demonstrating
the improvement in clinical symptoms in outcome studies (i.e – the exciting SPECT
scans).
● How and why Estrogen can increase the incidence of AD. How and why Estradiol (E2)
can decrease the risk and incidence of AD. Review of the only drug that has consistently
improved clinical symptoms in AD patients. E2!
9:00 – 9:15 a.m.
Question and Answer
9:15 – 10:15 a.m.
Guest Speaker – Neal Rouzier, MD
Low Testosterone & Associated CVD, AD, and VD Incidence
● Function of neurosteroids as regulators of neuroinflammation.
● How testosterone and its metabolite, E2, reverse both vascular plaque and neuron beta-
amyloid plaque in both men and women.
● The best type of doctor/specialist to prevent AD in men.
● Why testosterone is the best drug for curing type 2 & type 3 diabetes.
● Deciding what testosterone level is optimal.
● A review of outcome studies and what they reveal: testosterone improves memory,
cognition, and clinical symptoms in patients with AD.
● A review of outcome studies and what they reveal: aducanumab did not improve AD
Deeper question: why are these studies ignored?
10:15 – 10:30
Question and Answer
10:30 – 10:45 – BREAK
10:45 – 11:45 a.m.
Guest Speaker – Neal Rouzier, MD
Other Effective Drugs & AD
● Review of thyroid hormone: only T3 and not T4 results in clinical improvement in
plaque, as well as clinical symptoms, memory, and cognition in AD patients.
● Review of another drug proven efficacious in reversing the microglia dysfunction and
improving phagocytosis by macrophages in patients with AD: melatonin and its role in
the circadian rhythm.
11:45 – Noon
Question and Answer
12:00 – 1:15 p.m. LUNCH
1:15 – 2:15 p.m.
Guest Speakers: Ken Sharlin, MD
21st Century Neuroscience: Translational Medicine
Applying the Principles from the Part 1 lecture provides practitioners with a framework of how
these ideas can be applied in clinical practice today
● Introduce principles of neurology and functional medicine.
● The five pillar system of the brain tune up program.
● How to get started on Monday morning.
2:15 – 2:30 Question and Answer
2:30 – 3:30 pm
Guest Speaker: Keith Nichols, MD and Angie Nichols RN
Case Studies in Patient Documentation and Medical Board Audit
3:30 – 4:00 p.m. BREAK
4:00 – 5:00 p.m.
Guest Speaker: Rick Collins
Navigating the Regulatory Environment
5:00 – 5:30 pm
Question and Answer
Sunday
Registration
7:00 – 8:00 a.m.
8:00 – 9:00 a.m.
Guest Speaker – Neal Rouzier, MD
Human Growth Hormone (HGH) and AD Prevention: What New Research Shows Us
● Why HGH is the third best drug to prevent/reverse AD.
● A literature review demonstrating reversal of beta-amyloid plaque with HGH.
● The use of IGF-1 and IGF-BP3 in the prediction and treatment of AD.
9:00 – 10:00 a.m.
Guest Speaker – Neal Rouzier, MD
Drugs to Reduce Risk Factors of Type 3 Diabetes
● A review of outcome studies on drugs that reduce VF, body weight, DM, and MS, all risk
factors for type 3 diabetes.
● Ways to reverse IMT and plaque scores.
10:00 – 10:30 a.m. BREAK
10:30 – 11:30 a.m.
Guest Speaker – Neal Rouzier, MD
Human Growth Hormone -An Update: A Literature review of clinical uses, disease
prevention, and clinical trials
● The legality and cost of prescribing HGH (it's not illegal but it is expensive!)
● Guidelines for HGH testing and diagnosing deficiency (and why to avoid whenever
possible)
● Prescribing HGH for off-label use (both legal and appropriate) but the importance of
good documentation.
● Medical/Legal review and guidelines such as:
○ DO NOT try to bill or submit to insurance.
○ DO NOT send to an endocrinologist for a work-up.
● Prescribing, dosing, monitoring, adjusting, troubleshooting, and laboratory analysis.
● An evidenced-based review on how to prevent, treat, and reverse CVD, CVD, DM, MS,
osteoporosis, cancer, and any other metabolic-related disease.
● Why Growth Hormone does not cause diabetes; it protects against it.
● An EBM review of when HGH increases BS and when it reduces BS.
● Why Growth Hormone does not cause cancer; it protects against it based on multiple
meta-analyses to be reviewed.
● Understanding the balance between IGF-1 and IGF-BP3.
● HGH does not reverse aging (as some studies falsely allude), but it has shown to protect
against CVD, CVD, and DM by lowering visceral fat and increasing muscle mass, as we
will review.
● Review of the most recent summary paper on HGH.
● Supply and demand, cost and availability.
● Secretagogues and tachyphylaxis.
11:30 – 12:30 p.m.
Guest Speaker – Neal Rouzier, MD
Treatment of age-related (non-AD) Cognitive Decline: Improving Memory
● The benefits of E2 in shaping dopamine-dependent cognitive processes.
● Testosterone's role in neurogenesis and cognition.
● Thyroid hormone and neuro-cognitive functioning.
● DHEA's role in memory loss.
● Review of the use of HGH for cognitive improvement.
12:30 p.m. ADJOURN

Dr. Neal Rouzier is a pioneer in the bio identical hormone replacement field, practicing almost since its inception in the early 1990's. He has dedicated his life's work to uncovering the medical literature that supports safe and effective protocols for unique and personalized patient care.
Click here to continue reading.
Ken Sharlin, M.D., M.P.H., IFMCP, is a board-certified neurologist, consultant, functional medicine practitioner, Assistant Clinical Professor, researcher, author, and speaker. His medical degrees are from Emory University, The University of Virginia, and Vanderbilt University. His functional medicine certification is through The Institute for Functional Medicine.
Click here to continue reading.
Herman Pang, M.D., is double board certified in Cardiovascular and Thoracic Surgery and General Surgery. Dr. Pang is a fellow of the Southwestern Surgical Congress, American College of Chest Physicians, American College of Cardiology, American College of Surgeons, and a member of the American Medical Association, Arizona Medical Association, Maricopa County Medical Society, Western Thoracic Surgeons, and Society of Thoracic Surgeons. Dr. Pang graduated with honors from Loma Linda University School of Medicine.
Click here to continue reading.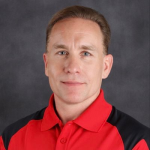 John Keith Nichols, MD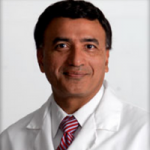 Dr. Dipnarine Maharaj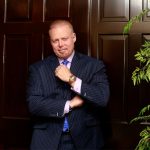 Rick Collins, Attorney
John Keith Nichols, M.D. is the Medical Director and CEO of Tier 1 Health and Wellness, a preventive medicine clinic in the Southeast. He and his wife, Angie, have developed a preventative medicine program dedicated to promoting optimal mental, physical and sexual health throughout the aging process.
Dr. Nichols is an author and a speaker who has become recognized as a notable physician that talks about the emerging field of endocrine disrupting chemicals. He is board certified in physical medicine and rehabilitation and is well known for his skill and expertise in the areas of interventional spinal procedures. Dr. Nichols is a graduate of the Medical College of Georgia in Augusta, Ga. He completed his residency training at the University of Louisville in Louisville, KY.
With a personal desire to make a truly positive impact on people's lives, Dr. Dipnarine Maharaj chose to study Hematology/Oncology and Stem Cell Transplantation because that is where he felt he could make a real difference in the quality and advancement of health care. As a core component of that commitment, he has maintained a career-long dedication to learning and he has earned an impressive list of advanced degrees from some of the most respected medical schools in the world including the University of Glasgow Medical School in Glasgow, Scotland.
As part of his extensive work in cancer care and research, Dr. Maharaj focused on the healing power of the human immune system. He has dedicated his career to the concentrated study of the immune system and, specifically, the vital stem cells that give it its unique regenerative qualities. Dr. Maharaj is a renowned clinician who has been handling highly complex clinical cases and performing outpatient bone marrow stem cell transplant procedures for more than 10 years with the sole purpose of reducing the high risk of severe hospital-acquired infections. His research and clinical work has led to evidence of true advancements in the treatment—and even the prevention—of life-threatening diseases that have historically been difficult to manage.
Rick Collins has defended a wide variety of federal cases over his decades as a criminal defense lawyer. Known as a zealous advocate in court, his approach with his clients is caring and attentive. Rick strives to make every client feel like their case is his highest priority, and his client testimonials support that!
Rick has defended against criminal accusations in federal courts throughout the country, and he is admitted to practice in New York, Massachusetts, Pennsylvania, Texas and the District of Columbia, along with various federal courts in other states pro hac vice. He has successfully defended countless cases involving anabolic steroid importation, manufacturing or trafficking. He was appointed by the National Association of Criminal Defense Lawyers to testify about proposed anabolic steroid sentencing guideline revisions before the United States Sentencing Commission in Washington, then invited to be part of the Commission's working group to evaluate steroid guideline changes. He has litigated complex issues involving the federal Analogue Act and has handled many DEA and FDA matters involving illegal dietary supplement products, drugs sold as "research chemicals," artifacts related to endangered animal species, and other atypical matters in the federal courts. He travels from coast to coast in defense of his clients. He and his legal team also handle the day-to-day legal and regulatory needs of dietary supplement, sports nutrition, and natural product brands from coast to coast as outside general counsel.
Location & Travel Details

Albuquerque International Sunport (ABQ / KABQ)
Tamaya Resort & Spa – Hyatt Regency
1300 Tuyuna Trail
Santa Ana Pueblo, NM 87004

If you're visiting our webpage or were referred to us, then we most definitely feel this summit is for you! This year's event promises all new content with a specialized focus on breakthroughs in brain health. Not only by attending will you be able to connect deeply with our 6 speakers, but you'll also be able to better connect with all your fellow colleagues. Both virtually and in person. We hope to see you in attendance, you won't want to miss our 7th annual academic summit!
You should attend the summit any way you can. If you have a choice, it is preferred to come in person. In this way, you will receive deeper support from speakers, as well as be able to better connect with your colleagues. However, if you can only attend virtually, we certainly understand, and your experience will be just as enriching. You'll have access to our live Q&A session during the conference, as well as to recordings for 2 weeks post conference. We are also there for support after the summit ends, and able to answer questions as they come up for you.